Cazenovia — Jazz–N-Caz will celebrate its 10th year this month with a tribute to Syracuse native Jimmy Van Heusen, and performances by local and nationally-known jazz and blues artists.
Festivities will commence Sept. 22 at the Brae Loch Inn, and continue through Sept. 24, in the Catherine Cummings Theatre at Cazenovia College and Seven Stone Steps at the Lincklaen House.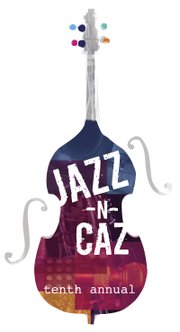 At 8 p.m. on Thursday, Sept. 22, Colleen Pratt & Friends will perform at the annual kick-off party on the lawn at the Brae Loch Inn.
This marks Pratt's fourth consecutive appearance at Jazz-N-Caz. She often devotes her rich vocals to the swing and jazz idioms, but also enjoys singing contemporary ballads, pop and Motown. Colleen Pratt & Friends is a dynamic four-piece band comprised of Jazz pianist John Nazarenko, bassist Tom Crudo, bassist/guitarist/vocalist Bobbie Van Detta, drummer Bob Halek and saxophonist Cliff Lyons.
At 7:30 p.m. on Friday, Sept. 23, the Brubeck Brothers Quartet will perform in Catherine Cummings Theatre, along with Henry Butler. The performances will be followed by "Jazz after Hours" at 11 p.m. in the Seven Stone Steps.
At 4 p.m. on Saturday, Sept. 24, the Jazz-N-Caz performances will begin with the Cazenovia High School Vocal and Jazz ensembles as well as the Cazenovia College Singers in Catherine Cummings Theatre. The evening continues at 7:30 p.m. with Gap Mangione and the New Big Band, and a tribute to the late Jimmy Van Heusen, featuring Van Heusen favorites performed by special guests. At 11 p.m., the weekend will wind down with another "Jazz after Hours" jam session at Seven Stone Steps.

Jazz-N-Caz events are free and open to the public. The Catherine Cummings Theatre is located at 16 Lincklaen St. in Cazenovia.
The full Jazz-N-Caz schedule may be found on the web at cazenovia.edu/jazz.
For more information call theatre manager Colleen Prossner at 655-7238.
Vote on this Story by clicking on the Icon