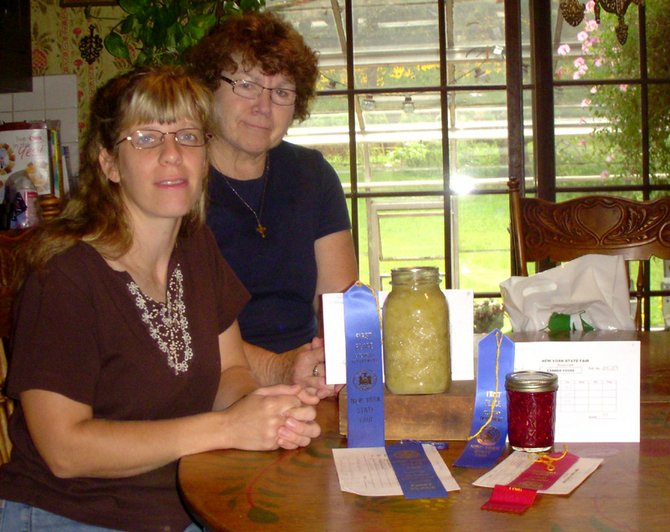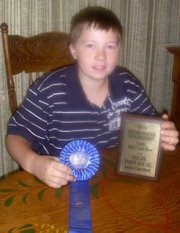 Susan's 13-year-old son, Matthew Reeve, was also awarded first-place honors at the fair in the 4-H Goat Bowl Junior Individual Competition.
Many other Cazenovia residents also received recognition, and blue ribbons, for their contest entries during the first few days of the New York State Fair.
Beth Broadway was awarded the first place prize in Quilting Class 01 for her infant/child-size quilt. She also placed third in Class 05 for her small wall hanging.
Julie Mattina won a blue ribbon in Arts & Crafts Class 07 for her adult-sized garment made from handspun yarn. She also entered a pictorial quilt, with the longest dimension measuring more than 36 inches, that drew lots of positive attention.
Nancy Sellers was awarded a blue ribbon for her involvement in Jewelry Special Category Class 02 group competition.
Cazenovia FFA member Molly Woodworth placed first in Division Two Botany during the Agriscience Fair on Aug. 26.
For more information on contests at the fair, and full results, visit nysfair.org.results.
Pierce Smith is editor of the Cazenovia Republican. He can be reached at 434-8889 ext. 338 or editor@cazenoviarepublican.com.
Vote on this Story by clicking on the Icon