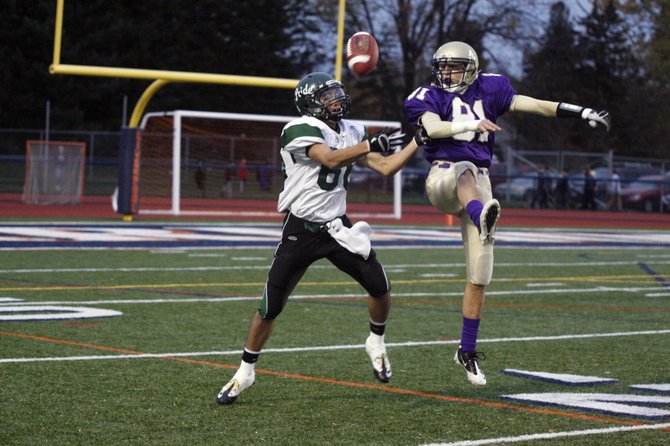 continued — Vavonese, who accounted for 127 of the Brothers' 168 rushing yards, used a 28-yard scamper early in the third quarter to set up his team's next TD. From the F-M 22, MacPherson went deep right and, though he was interfered with, Radziewicz still made a diving catch in the end zone.
Shafer hit Austin Perez on a 24-yard scoring pass late in the period, making it 27-14 and causing brief concern for the Brothers. But MacPherson's 21-yard pass to Radziewicz on third-and-12 was followed, on the next play, by Vavonese sprinting 35 yards for the clinching score early in the fourth quarter.
Murphy tacked on a second interception as CBA's defense also forced Shafer to fumble when Jon McGriff hit him on a blindside blitz and Pascarella recovered. Casamento said that his team's speed forces opposing offenses to go at a quicker pace, which leads to the kind of mistakes that doomed F-M, whose season finished with a 6-3 record.
Now that CBA defense, and the rest of the Brothers, will deal with West Genesee, who is 9-0, but had to fend off a furious Utica Proctor rally to prevail 33-28 in the other semifinal.
The two teams scrimmaged in late August, and CBA knows that containing the Wildcats' star senior quarterback, Matt Naton, is crucial if it wants to avoid losing a third straight sectional final. The Brothers lost to Baldwinsville in both the 2009 and 2010 title games.
Vote on this Story by clicking on the Icon