continued — "Hydrofracking is a concern, and I have the professional background and experience to help ensure that our natural resources are protected as this, and other, energy sources are developed," Moran said. "I am committed to open and participatory government, and will work hard to improve communications between the town government and the community."
Since 1997, she has been President of EcoLogic, LLC. Moran currently serves on the Board of Directors of the Madison County IDA, and chairs the Task Force developing the county's economic development strategy.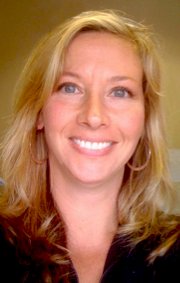 Jennifer Basic is running for a seat as Cazenovia Town Councilor on the Republican line. A past president of the Madison County Bar Association, she received her law degree from Syracuse University College of Law, and master's degree from Maxwell School of Citizenship and Public Affairs in 2000. She acquired her undergraduate degree
Using the campaign slogan "Basic Principles," she believes that Cazenovia Lake should be monitored and maintained - both as a source for community enjoyment and to promote local tourism for tax dollars. She enjoys all the programs and people Cazenovia and New Woodstock boast, but said that residents need to be able to use their property within the spirit of the Comprehensive Plan without excessive cost and bureaucracy.
"I believe that Cazenovia needs responsible development where our community can attract and keep our young families and allow our seniors to age in place so we can maintain a diverse and healthy population. By encouraging responsible growth, we can increase our tax base and maintain needed services and infrastructure," Basic said. "In the event that services between the village and town can be consolidated without impacting the level of service to our citizens and community, it should be done."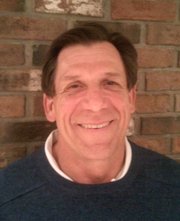 Bill Zupan is a current member of the board, having served for the last four years, and is looking to continue serving as a town councilor for another two-year term. He is running on the Democratic and Strong Party lines. A life-long resident of Cazenovia, Zupan graduated the local high school in 1968, attended Hobart College and joined his father's consdturction business in New Woodstock upon graduation.
Vote on this Story by clicking on the Icon