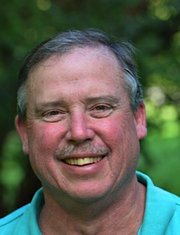 continued — Tom Clarke will be the candidate running against Monforte for the position of town supervisor. Running on the Democratic and Strong Community Party lines, Clarke is interested in continuing his long-time involvement with both the village and town. He served as a village trustee for 13 years, as deputy mayor and mayor, as well as chief operator of the Madison County Sewer District for 27 years.

"I've learned a great deal about municipal planning, operations, budgeting and the need to cooperate with many constituencies. I look forward to continuing my service to the Town of Cazenovia," Clarke said. "I am eager to take on the demands of the position and have the time, skills, knowledge and energy to do it well."
In addition to his civic duties, Clarke has also been an integral part of the Cazenovia Fire Department, Cazenovia Lake Association, CACDA Board of Directors and is now Vice-President of CazCares.

Clarke said he understands the needs of Cazenovia residents, including those in New Woodstock and the village. He admits change is inevitable, but believes change can be carefully managed to preserve historic and natural resources, while encouraging a healthy retail, commercial and agricultural environment.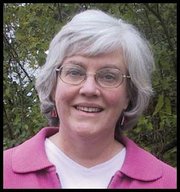 Liz Moran is running for the position of Cazenovia Town Councilor on the Democratic and Strong Party lines. She and her husband, Dr. Marco Coronado, moved to Cazenovia in 1984, after she completed her doctorate in water resources at Cornell. Moran was then employed by Sterns and Wheler as an environmental scientist, specializing in water quality and management of lakes and watersheds.
A former town of Cazenovia supervisor for four years, she adopted a Comprehensive Plan, revised zoning and subdivision laws, created the Cazenovia Lake Watershed Council, began a lake restoration program and made the elected office of highway superintendent an appointed position — allowing the town to manage a significant part of their municipal budget.
Vote on this Story by clicking on the Icon