Cazenovia — As the second Tuesday in November rapidly approaches, the race for a seat on Cazenovia's Town Council is heating up.
This year, two seats on the town board, and the position of town of Cazenovia Supervisor will be up for grabs. The positions of Cazenovia Town Clerk and Madison County Judge are also up for election, Linda Mather and Dennis K. McDermott are running unopposed, respectively.
Three candidates are vying for two spots on the town board, and the position of town of Cazenovia Supervisor will be decided between two hopeful candidates. Voting will be held from 6 a.m. to 9 p.m. Nov. 8, at three different polling sites; the Malcom Taylor Post in New Woodstock, the Cazenovia American Legion on Chenango Street and Cazenovia High School. Voters will be notified of which polling place they're assigned to.
Meet the candidates: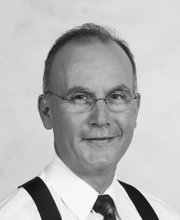 Ralph Monforte is the current town of Cazenovia Supervisor, and is hoping for the opportunity to complete a second term. He is running on the Republican, Conservative and Independence Party lines. A long-time resident of Cazenovia, he started and grew a successful retail business, Cazenovia Jewelry, in the last 24 years.
Monforte has occupied seats on many area committees and organizations. He was president of Rotary, director of Cazenovia Children's House, a two-term president of the Cazenovia Lake Association, co-chaired the Cazenovia Area Planning Project and was chairman, as well as the economic development chair of the Greater Cazenovia Area Chamber of Commerce. Monforte was a founding member of the Cazenovia Lake Association and the Cazenovia Rowing Club, and was an active member of the Cazenovia Fourth of July Race Committee, as well as the Cazenovia Winterfest Committee.
As a community leader, Monforte said he is dedicated, and actively involved in fundraising for state and local organizations as well as participating in by-law updates for numerous boards. He also said he is experienced in purchasing capital equipment, creating and executing action plans as well as creating employment opportunities for local residents.
(Continued on Next Page)
Prev Next
Vote on this Story by clicking on the Icon