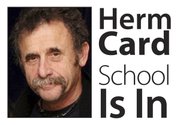 SYRACUSE — In the last 10 years, I have been asked several times to run for the Syracuse City School District Board of Education. I always took it as a compliment, and I've always thought it would be a great opportunity to bring my knowledge and experience in education to bear for an important purpose.
Yet in every instance, without hesitation, I've replied "Thank you for asking, but no."
Over the some 35 years that I've paid attention to such things, I've learned that the prerequisites for being a member of the board of education ­— any board of education, not just Syracuse's ­— do not require any experience working in education.
The New York State School Board Association says the "qualifications for effective service" are many, and that board members should be effective communicators, consensus builders, community participants, decision makers, information processors, and leaders, and effective board members "possess most or all" of those traits (though it might be tough for voters to determine if the candidates actually do).
There are very few legal requirements. Generally, school board candidates must be at least 18 years old, qualified voters in the school district and able to read and write. They must be residents of their districts continuously for one year (as little as 30 days or as long as three years in some city school districts) before the election.
In Syracuse, an additional de facto requirement is that individuals need to ally themselves with a political party to have much of a chance of winning — an allegiance that requires adherence to the party line regardless of the outcome in terms of education. Since the Board of Education is frequently the first rung on the political ladder, party allegiance (read: compliance) is essential for anyone wishing to take the next step.
(Continued on Next Page)
Prev Next
Vote on this Story by clicking on the Icon