Cazenovia — From 5 to 8 p.m. on Tuesday, Oct. 18, the public is invited to an exciting evening at Critz Farms new Harvest Mill Cider and Tasting Room to meet and greet local candidates for town office.
Tom Clarke, who is running for Cazenovia Town Supervisor, will be on hand with Liz Moran and Bill Zupan, who are both vying for spots on the Cazenovia Town Board.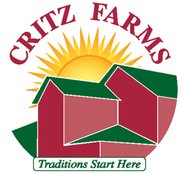 A cash bar will be featured in the new tasting room at Critz Farms, where attendees can be among the first to taste Critz's great new hard ciders. Wines from Owera Vineyards will also be available.
Everyone can enjoy chili, made with fresh products from local farms, cheeses from Meadowood Farms, salsa from Primo and Mary's Heritage Products, ice cream from Kimberly's, sauces from Our Farm as well as bread and cookies made from local flour and eggs.
While participants enjoy the hospitality of Critz Farms, they will also meet the local candidates.
This event will be a good opportunity to ask the hopeful local officials questions and share concerns, while getting to know them. Bring the kids to enjoy the kiddie corral and slide-mountain playground.
Critz Farms is located at 3232 Rippleton Road, in Cazenovia. Suggested donation is $25 per family.
Make checks payable to: Friends of Tom Clarke, Friends of Liz Moran or Friends of Bill Zupan.
Vote on this Story by clicking on the Icon