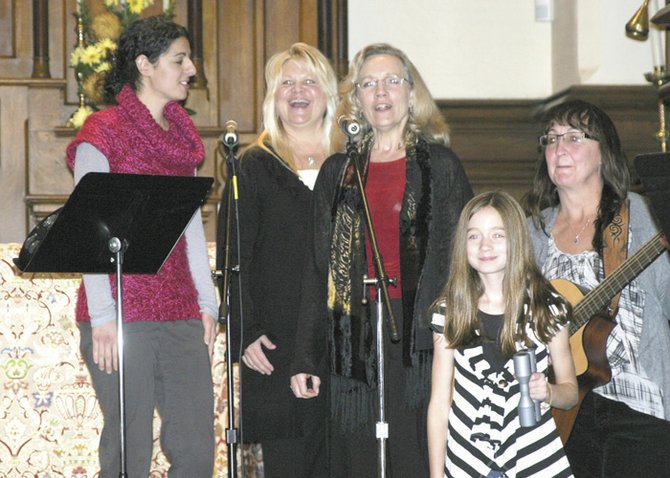 continued — Louise Zabel of Holy Trinity Lutheran has attended this particular service for many years and never misses it. "This is one of the nicest things that happens in Skaneateles," she said enthusiastically.
A.J. Watling of Grace Chapel, one of the contributing clergy, said that for his church the service is more than simply celebrating the holiday. More importantly, he believes that the significance is "all the ecumenical churches gathering together … A collection of churches that for the sake of Jesus Christ lets us gather together and worship together."
The service has been an annual event for at least 10 years and Toppie Bates, assistant rector of St. James, found this to be one of the best turnouts. She commented on the "mixture of the people" from the community that would normally participate, but also "such a beautiful mixture of new folks."
Bates was delighted with the "multiple voices and multiple ages" of the service's assembly. "What's not to be pleased about?" she concluded.
Erika Rudl is an Eagle newspapers contributor. She can be reached through the editor at editor@skaneatelespress.com.
Vote on this Story by clicking on the Icon