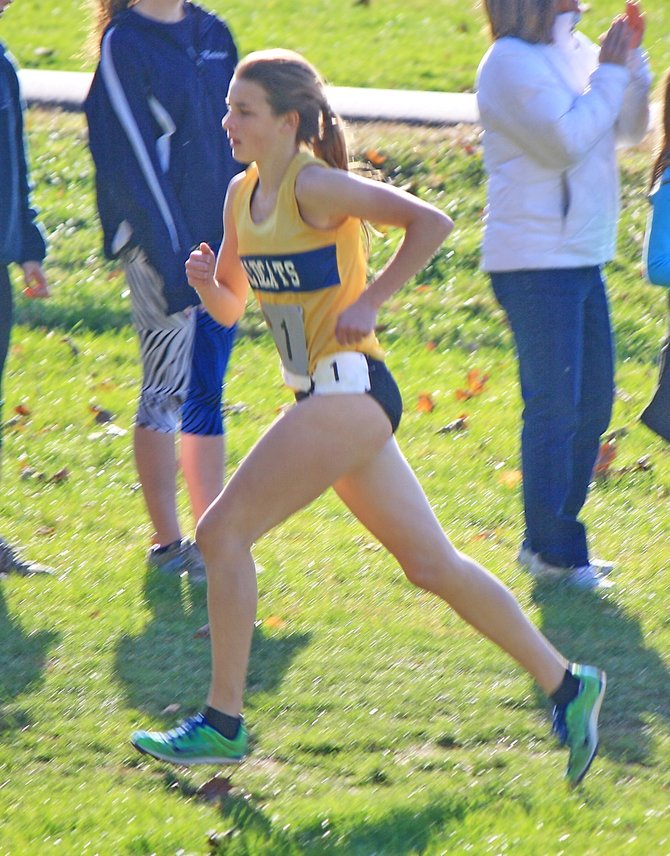 Again, just one runner, and one tremendous performance, separated West Genesee girls cross country sophomore Laura Leff from another major championship.
Leff would top more than 250 other competitors during Saturday's New York State Federation championships at Bowdoin Park in Wappingers Falls, but could not keep up with Bronxville star Mary Cain.
On a 5,000-meter Bowdoin Park course, Leff, who was competing in her third Federation meet, led after two miles, only to have Cain pass her and pull away.
Leff finished in 18 minutes, 9.9 seconds, easily ahead of Alexis Pannise (Benjamin Cardozo), the third-place competitor. However, Cain's time of 17:40 flat was the third-fastest ever recorded on the Bowdoin Park course, and was nearly half a minute better than Leff.
Over in the boys Federation race, WG's Martin Leff also had a sensational race, working his way to 26th place in a field of 250 with a time of 16 minutes, 33.5 seconds. CBA's Brendan Smith (15:58.8) edged Monsignor Farrell's Dan Galford (15:59.6) for the top spot.
This was the fourth time Leff had appeared at Bowdoin Park for the Federation meet, the previous three times having come as part of a Wildcats team.
Laura Leff willrun again Saturday in the Northeast Regional Qualifier at Sunken Meadows State Park on Long Island. The region includes New England, New York New Jersey, Pennsylvania, Delaware, Maryland and Washington D.C. runners.
The top 10 finishers at Sunken Meadows will advance to the Dec. 10 Foot Locker National Championship in San Diego, Calif.
Vote on this Story by clicking on the Icon