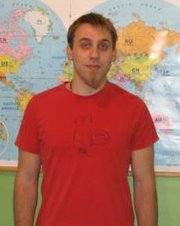 SYRACUSE — The Syracuse Equal Opportunity Education Center recently announced Chris Wolfe, a student in the Emergency Medical Technician program, as its student of the month for October.
"Chris is a pleasure to teach," said EMT instructor Ed Moser. "He always comes to class prepared and has a great understanding of the materials we are covering. Chris will make a great EMT, and in the future, a great paramedic."
Moser interviewed Wolfe to help show why he is October's student of the month:
Where are you from, and what are your favorite hobbies?
"I am from Liverpool, New York. My hobbies are hiking, archery, and swimming.
What do you like about the EMT program?
"It's great that training like this can be provided to people who want to help others."
What are your future educational and career goals/plans?
"I hope to go on to become a paramedic."
What do you think about EOC?
"EOC offers great programs, and I enjoy going here."
The SUNY EOCs are a system of educational enterprises that serve eligible adult learners. As a part of this system, the Syracuse EOC delivers comprehensive, community-based academic and workforce development programs and provides support services that lead to enhanced employment opportunities, access to further education, and personal growth and development. Learn more online at syracuseeoc.com.
Vote on this Story by clicking on the Icon