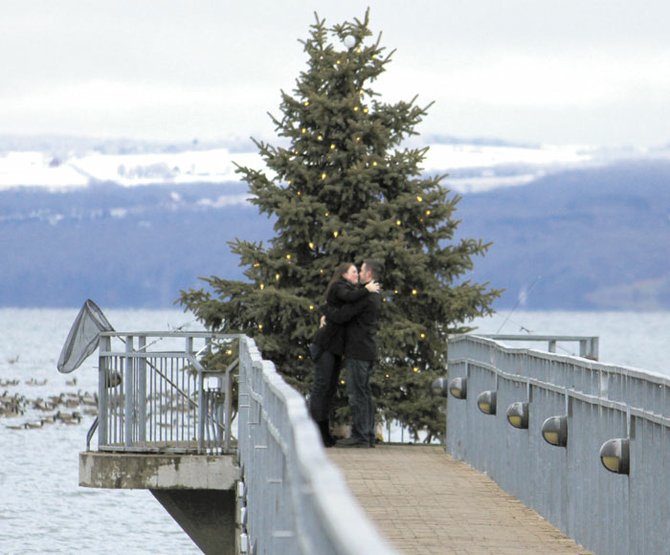 continued — At 8 a.m. on Dec. 23, the final two couples appeared on the Ted and Amy in the Morning show for the live announcement of the grand prize winner. Avery and Runwick won with 6,773 votes — more than 1,600 votes higher than the runners-up, who received a $250 gift certificate to Skaneateles Jewelry.
Avery and Runwick received in the studio that morning the grand prize: a 0.80 carat round brilliant Forevermark diamond from Antwerp Belgium in an 18k white gold setting, provided and selected by Skaneateles Jewelry.
Charlie Davis, of Skaneateles Jewelry, made the final announcement.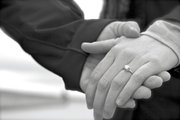 "I thought it was a great event," Davis told the Press. "I found it very engaging just to see who would be eliminated next. I'm not an American idol fan, but I got kind of taken in. I can definitely see why people enjoy it so much. I was happy to see Mike and Fiona win, although I wasn't picking favorites."
Avery and Runwick were naturally thrilled to win the contest, and they both loved the ring. When asked by Ted and Amy if an engagement was impending and if the answer would be yes, both Avery and Runwick were coy with their answers.
But shortly after the contest ended, the couple traveled to Skaneateles for a (fictitious) late lunch date.
"I tricked Fiona into thinking we had late lunch reservations at the Blue Water Grill. Even though we were not hungry, she agreed to go to lunch after some convincing," Avery said. "I then let her think she came up with the idea of walking around town prior to lunch, including the Skaneateles Pier. Fiona loves Christmas, she loves the season and loves everything about it. The town and the pier made it the perfect choice, and I proposed at the end of the pier."
The couple is hoping for a June/July 2013 wedding, and are now in the preliminary stages of planning, they said. Avery grew up in Onondaga Hill and Runwick in Ithaca, so it is sure to be a CNY wedding, and, they said, they are "seriously considering" multiple locations in Skaneateles for the reception.
Jason Emerson is editor of the Skaneateles Press. He can be reached at editor@skaneatelespress.com.
Vote on this Story by clicking on the Icon