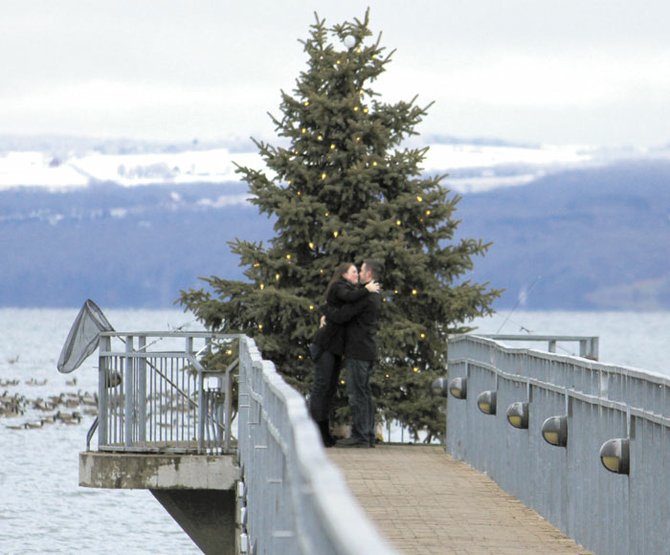 continued — The first time Runwick heard the contents of Avery's letter, in fact, was when Amy Robbins read it on the air as part of the contest:
"Fiona is not your average name, nor is she your average girl. I found this out upon meeting her over five years ago, and I have fallen more in love with her every day since. She balances every part of my life, all with the most beautiful smile that anyone could ever witness. She is the happiest person I have ever met, and I feel lucky each moment I am with her.
"Our success as a couple can be completely accredited to her sacrifice, such as moving to Syracuse years ago with hopes to make our relationship work. On the contrary, Fiona also knows when to let me know I'm being unrealistic, which seems to happen more often than not.
"I know I want to spend the rest of my life with her. I know she will be the best wife. I know she will be the best mom. She compliments every part of my life, and is the cliché 'Ying to my Yang'. I want her to know just how much she means to me, and how much I absolutely love her."
After they were picked as one of the five final couples in the contest, Avery and Runwick encouraged all their family and friends to vote for them, then listened anxiously to 93Q every morning of an elimination announcement.
"At 7:30 a.m. on each of the elimination days, we tuned in to see what the results were. We would have friends and family contacting us just before the elimination, constantly working up our anxiety," Avery said. "We really do owe this entire competition to them; who knows if we would have gotten this far without them. We cannot express enough how grateful for them, and how humbling it was for us."
Vote on this Story by clicking on the Icon