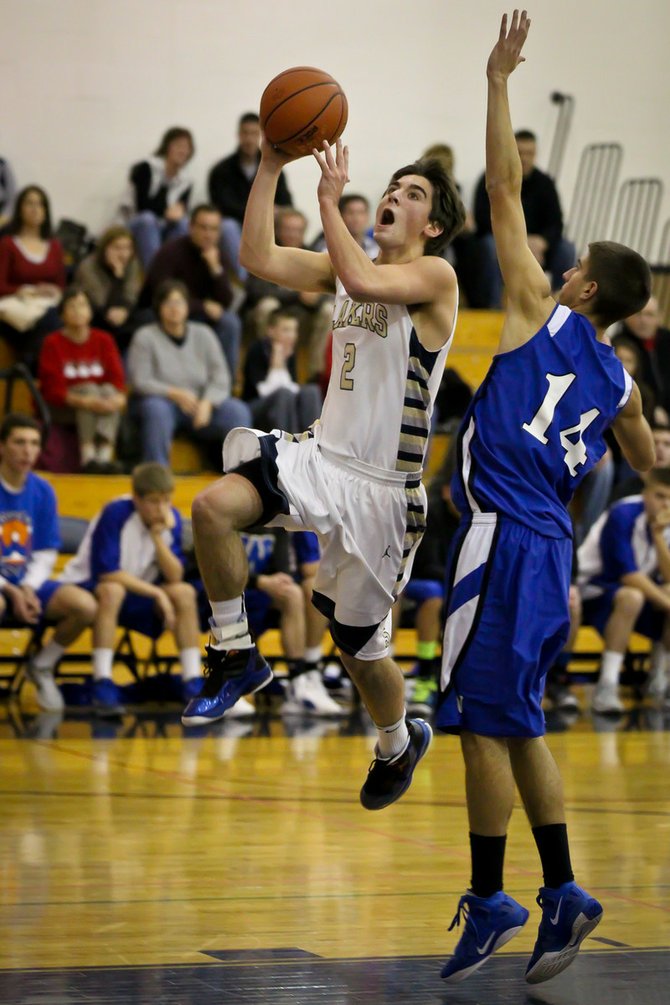 Skaneateles — Nine and a half months had passed, and most of the players on the court were different.
But there was no disguising the Skaneateles boys basketball team's desire to get back at Westhill, and it did so Friday night, topping the two-time defending Section III Class B champion Warriors 58-45 in front of a loud and appreciative home crowd.
Many of those same fans had walked away from Utica Memorial Auditorium disappointed in the wake of last March's sectional Class B final, where the Lakers, who had beaten Westhill twice in the regular season, lost to those same Warriors 66-50, victimized by Kevin McAvoy's career-best 34 points.
Any key player on that Laker roster still around, including Jimmy Atkinson, Brandon Barron and Kyle McQuiggan, had waited throughout the off-season, knowing that Westhill also was dealing with the departure of four starters, so an opportunity for payback beckoned.
Skaneateles didn't get fazed when Westhill seized an 11-8 lead in the first quarter. Instead, it took charge in the game's middle stages, outscoring the Warriors 38-18 in the second and third periods to move ahead for keeps.
Atkinson had much to do with that surge. Whether it was connecting on a trio of 3-pointers or sinking seven successful free-throw attempts, Atkinson amassed 24 points, nearly double that of Westhill's top scorer, Joe Meluni, who had 13 points.
What's more, each of the eight Skaneateles players that saw action got at least one field goal. Barron, with 11 points, offered the main support to Atkinson, while Ben Eppolito stepped up for a season-best seven points and McQuiggan added five points. Now the Lakers take a 4-2 record into the Marcellus Tournament, which takes place Tuesday and Wednesday.
As the boys Lakers were winning at home, the Skaneateles girls team saw its four-game win streak halted at Westhill, the Lakers falling to the undefeated Warriors 49-36.
(Continued on Next Page)
Prev Next
Vote on this Story by clicking on the Icon