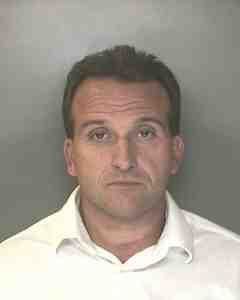 Cicero — While Taylor Fleming's family and friends plan a balloon release at Cicero-North Syracuse High School for Thursday afternoon, charges are being filed against the other driver in the crash that claimed the 17-year-old's life.
The Onondaga County Sheriff's Department reported Wednesday morning that Timothy Williams, 45, of Phoenix, has been charged with driving while intoxicated in connection with the Dec. 8 accident at the intersection of Totman Road and Northern Boulevard. Charges were filed Tuesday night. Williams was arraigned in Cicero Town Court after the toxicology results of his blood drawn the night of the crash indicated that his blood alcohol content (BAC) was above the legal limit. Williams was traveling south on Northern Boulevard when Fleming, who was traveling east on Totman Road,
pulled out in front of him in effort to cross Northern Boulevard. Sources have suggested that Fleming didn't see Williams' car because his headlights were off.
Sheriff Kevin Walsh said Williams has been cooperative with investigators.
In addition to being charged with DWI, Williams has also been charged with aggravated driving while intoxicated (Leandra's Law) and endangering the welfare of a child after accident investigators learned that Williams had driven a 12-year-old to a Cicero home just prior to the crash. The case has been turned over to the Onondaga County District Attorney's Office.
Bail was set in the amount of $500 cash or $1,000 bond. Williams is currently being held at the Onondaga County Justice Center and is scheduled to return to court on Jan. 5, 2012.
Vote on this Story by clicking on the Icon