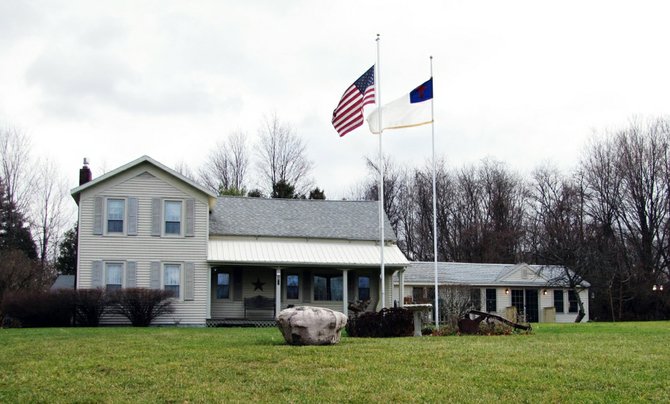 The Grace Bible House Church has recently moved to their permanent location in Fayetteville.
"We had our eyes on this new location for some time," said Pastor Mark Graham, who has served the church for over fourteen years. "Only recently has it become available to us."
Moving from their temporary facility in Cazenovia, the Grace Bible Church is excited about their new home where an addition has also been constructed for fellowship and ministry opportunities.
"The church house accommodates a relational family-style environment where mutual discipleship and accountability of Christians grow more naturally," said Graham.
The fellowship is served by two teaching elders. Dr. Mark L. Graham has pastored for thirty-seven years and has also taught at the college level for eight years in the area of biblical counseling. He has authored books and articles and has done translations study in both classical and common language Greek. Pastor Graham holds graduate and doctoral degrees as well as diplomas in counseling and law.

Bill Deckert is a Bible College graduate and serves on the pastoral staff as a elder apprentice. Together with their families, the ministering staff of Grace Bible Church looks forward with anticipation to providing a thoroughly Bible-centered ministry to the communities surrounding their house church plant.
If you're looking for a church serious about accuracy and application of Bible truth, look us up at gracebiblechurch.us.com, or call at 315-632-6143.
Vote on this Story by clicking on the Icon