Cazenovia — Families with high school or college students are invited to join Paul Celuch, co-founder of College Assistance Plus, for a stimulating workshop entitled "Get a Degree…Not Debt," at 7 p.m. Wednesday, Dec. 14, in the Community Room of Cazenovia Public Library.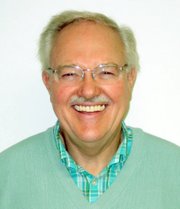 The workshop will focus on how to find the right career, major and college, and then how to negotiate better deals even while enrolled in college or graduate school. Learning how the college business model works and how award decisions are made enables families and students to leverage much better deals at their college of choice.
Celuch, a Marist graduate and national speaker on this topic, has been highlighted in the New York Times for having developed a unique specialization in this field.

By using his national database and team of college experts at their Rochester national service center, better financial arrangements can be accomplished.

CAPlus, the company Celuch co-founded with another financial professional, Phil James, has grown to multiple locations in 18 states since it's inception in 2004. CAPlus helps students to obtain the best education at the school of their choice for the least amount of money.
To learn more in advance of the Dec. 14 seminar, contact Central New York representative John Decker from CAPlus-Syracuse at 656-7973 or at jdecker@CollegeAssistancePlus.com.
This workshop is free and open to the public. For more information, call 655-9322 or visit cazenoviapubliclibrary.org.
Vote on this Story by clicking on the Icon