Elbridge — The Hart Lot water district has undergone the largest infrastructure upgrade in the district's history, said Elbridge Town Supervisor Ken Bush.
Homes in the Hart Lot water district were disconnected from Skaneateles water transmission lines, and connected to new water lines which bring water serviced by the village of Elbridge.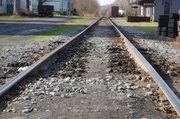 The project was intended to lower the water rates, replace water lines and add water hydrants, provide lower and safer water pressure for customers and firefighters when using the hydrants, and reduce the tax rate for operating the water district, Bush said.
Water rates will be significantly lower for Hart Lot district residents, with water rates changing from $40 per 5,000 gallons to $26.21 per 7,000 gallons. $3.98 was charged per additional 1,000 gallons, but the village of Elbridge charges only $2.62 per 1,000 gallons over the minimum 7,000. An additional $8 fee will be added to quarterly bills to cover the costs of a new federally mandated UV filtration system that was built on Kingston Road.
The town of Elbridge was able to secure three grants for the Hart Lot water district, covering all but $20,000 of the $368,000 project costs. Included in the project costs were the addition of a new transmission line from the intersection of Gorham and Jordan roads; the replacement of the water line that runs adjacent to the railroad tracks on Jordan Road, west to Hamilton Road, and replacement of the water line under the railroad tracks at the intersection of Jordan Road and Hartlot Street; the replacement of 550 feet of water line along Hartlot Street west from Jordan Road; replacement of three water hydrants; and the additional installment of three more hydrants.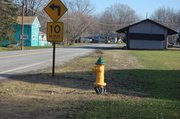 The work was completed at the end of November. Residents will see new, lower water rates for the January billing cycle.
Vote on this Story by clicking on the Icon