Skaneateles — Alexandria Cioffa and Chris Miles had decided in May to forego having a wedding and instead to simply elope and say their vows in front of a justice of the peace because they did not have the money for such an event.
When Trudy Scarr, executive director of the Athenaeum assisted living home in Skaneateles, heard about this, however, she had a better idea. She offered to not only host but also prepare a wedding ceremony for the couple at the Athenaeum.
"As a gift to Alexandria we wanted to provide something she could create a memory with," said Scarr, who works for the same company as Cioffa, Peregrine Health Management Services. "We offered the Athenaeum as a way also to have our residents experience that in their lives again: wedding, youth; and they got involved in decorating, making favors, and the menu," said Scarr.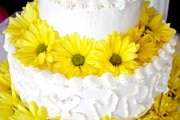 The Athenaeum, which is owned by Peregrine HMS and run as assisted living for senior citizens, is a nineteenth century Victorian house with more than 20 rooms.
After Cioffa, who works for Peregrine as certified home health aid, and her fiancée agreed to Scarr's offer, they all met in June to plan the wedding, which was set for 11 a.m. Saturday, Aug. 20, with a brunch reception to follow.
Shari Henderson, the Athenaeum activities director, was in charge of the event and worked with all the Athenaeum residents in making the preparations, which began in earnest one week before the event. They made invitations, decorations, party favors, a three-tier cake with fresh flowers on it, and the brunch menu, which included stuffed French toast, four kinds of quiche, muffins and a melon salad.
"It's wonderful to bring events here for our residents that they may not be able to participate in outside these doors," Henderson said. "They all just had a ball."
(Continued on Next Page)
Prev Next
Vote on this Story by clicking on the Icon