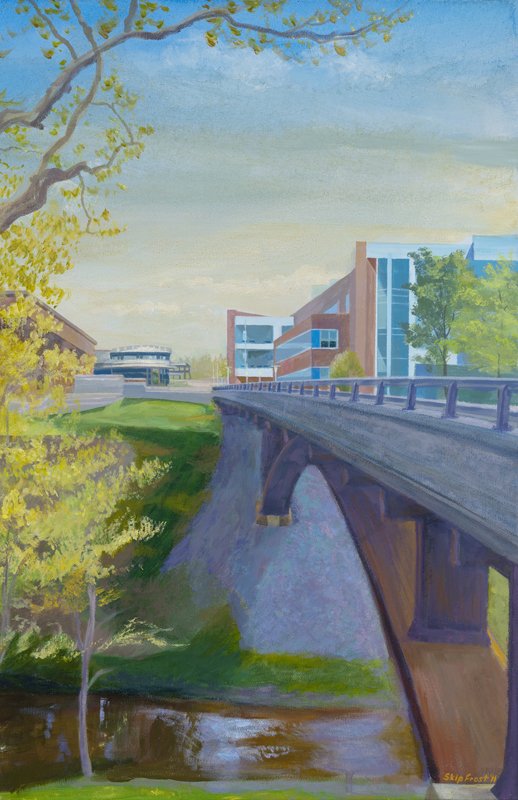 SYRACUSE — The Syracuse Poster Project is trying something a little different for its 2012 collection.
Each year the project brings together artists from Syracuse University and poets from the community to create a series of 16 posters for the poster panels of downtown Syracuse.
And traditionally, the project has enlisted community poets to write haikus about the city or countryside, then SU student artists would incorporate the poetry into a unique, original work of art.
The majority of the 2012 Syracuse Poster Project collection will be created in that way, but a special poster marking the 50th anniversary of Onondaga Community College has already been created by OCC art instructor Skip Frost, and community poets are invited to submit haikus for the poster after taking a good look at the artwork.
The project is also seeking poetry submissions for the remaining posters that will make up the 2012 collection. Deadline for submissions is Sept. 9.
Selected poets will be announced in December and the final posters will be unveiled in April. For entry materials, books and guidelines on writing haiku, or to purchase posters from past collections, visit posterproject.org, or call Jim Emmons, project coordinator, at 424-8099.
Vote on this Story by clicking on the Icon