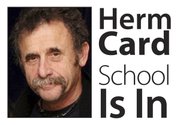 SYRACUSE — Anyone driving in the vicinity of Syracuse's Thornden Park on July 27 would have noticed an inordinate amount of traffic — hundreds of cars and trucks and dozens of school buses filling the parking lots and adjoining streets at 8:30 in the morning. The third annual Say Yes to Education's Summer Camp Festival was under way.
Over 3,100 students from the 17 Say Yes Schools (a number that will grow to 20 in the coming school year) were celebrating the end of their Say Yes Summer Camp by bringing the experience to life.
The elementary schoolers had spent the previous month immersed in academic courses and enrichment activities such as photography, music, dance, theatre, nature, sports, science and educational field trips.  Now was the time to show off what they had accomplished, and show it off they did.  
Aided by community-based partnerships and financed by Say Yes to Education, Inc., the third Summer Camp was staffed by Say Yes administrators and some 340 Syracuse-area college students, (60 of whom had been awarded Say Yes scholarships), representing 46 colleges and universities.  The unique bond between the college students, hired and trained as "summer enrichment specialists," and campers was evident throughout.  
The atmosphere was decidedly "fun."  School is not supposed to be that, and summer school definitely not so, but the unique blend of academics and enrichment that has become a hallmark of the Say Yes/SCSD/SU partnership gives an entirely new meaning to "summer school" in Syracuse.
So what actually happened there?  
The area near the swimming pool, lined with a row of exhibition tents, took on the look of a fair's midway. Students, dressed in T-shirts of a different color for each of the 17 schools, parents and other community members  shuttled back and forth checking out the exhibited science projects, poems, photos, paintings, drawings, models, puppets and other tangible evidence of productively busy hands and minds. 
Herm Card is a former teacher with more than 32 years of classroom experience and 20 years as a professional development consultant. His column runs bi-weekly in The Eagle. Reach him at herm4444@gmail.com.
(Continued on Next Page)
Prev Next
Vote on this Story by clicking on the Icon